About The Author: Jan Batiste Adkins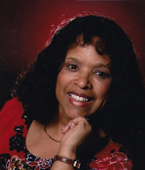 Jan Batiste Adkins, educator and lecturer, is the author of African Americans of San Francisco recently published by Arcadia Publishing Company in the Images of America series. African Americans of San Francisco is a pictorial historical account of the leaders of San Francisco's African American communities since the Gold Rush to present. Jan was born in Pullman, Washington and raised with her eight brothers and sisters in Portland, Oregon. She received her bachelor's degree in Political Science from the University of Oregon in 1971. Jan continued her graduate academic pursuits completing coursework at several distinguished universities to include Massachusetts Institute of Technology and Stanford University. Jan currently hold a master's degree in Education and a master's degree in comparative literature from San Jose State University. With a second career in education, Jan Adkins has taught English–literature and writing at both the high school and community college levels in the states of Oregon and California over the last fourteen years. Since 2000, she has taught at Independence High School in San Jose, California. For the last six years, Jan Batiste Adkins has been an adjunct faculty member at San Jose City College teaching English composition and literature. Prior to teaching, Jan was employed in administrative positions in both state and local government as well as in non-profits. Writing in the genres of historical nonfiction and poetry have been a hobby of Jan's since the early 1980s. Over the last seven years, Jan has developed a passion for literary research as evidenced in the content of her Master's Thesis Literary Prose and Poetry in San Francisco's Black Newspapers, 1862-1885 completed in 2009 and African Americans of San Francisco recently published in January 2012. Outside of writing, she enjoys the love of her husband, three adult children, and two grandsons. Her three grown children are graduates of San Francisco State, UC Berkeley, UC Davis, and San Diego State University. Jan also enjoys yoga and bicycling in her spare...
Read More
Upcoming Events

Sunday, April 12th, 2015, 2:00-4:00PM History Park San Jose (Renzel Room) 635 Phelan Avenue, San Jose, California...
Saturday, April 11th, 2015, 1:00-3:00PM 6825 Camino Arroyo, Gilroy, CA 95020
Read More